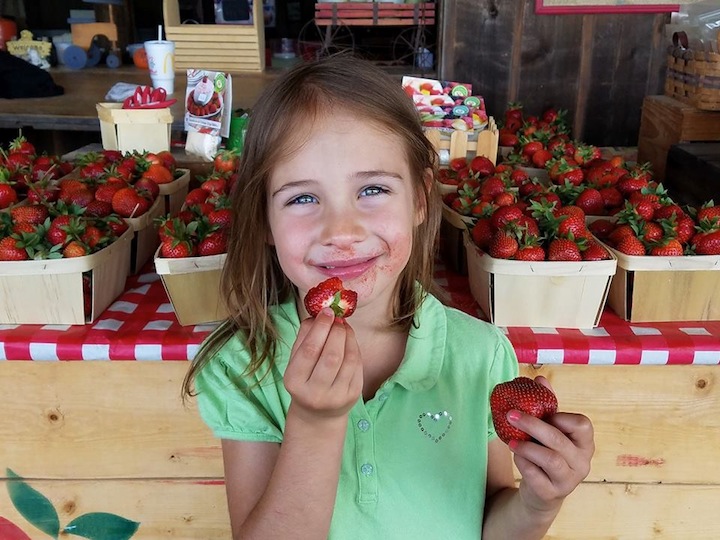 The Michigan strawberry is the quintessential taste of summer. When paired with blue skies and a gentle breeze, nothing is more "Pure Michigan."
However, Michiganders know that Mother Nature can be fickle. This year, a late frost and cold spring damaged some of the strawberry crop. Although growers took every step possible to protect the crop, as much as half of the harvest could be affected in southwest Michigan alone.
What does that mean for strawberry lovers?
Smaller berries – Strawberries this year will be smaller and not as "picture perfect" as some years, but smaller berries tend to be very sweet as the natural sugars are more concentrated.

Fewer berries – the berries will be fewer and farther between this year. Plan on picking taking longer than past years.

Less U-Pick – some farms will not be able to offer U-Pick this year.
So this year, your U-Pick experience might be different than other years. Bring your children and take your annual photos, but take a few minutes to appreciate how much sun, soil, bees and farmers have done to bring that flavorful berry to your mouth.
As you walk down the same rows the farmer does you can see firsthand the effect of weather on our food. Help your children to understand this reality and learn from it. Everyone should savor that small or dimpled strawberry. Nothing beats the taste of a Pure Michigan strawberry! This is the time to support your local farmers by continuing to buy local, and hopefully, next year we will have a bumper crop.
Created on Wednesday, June 14, 2017