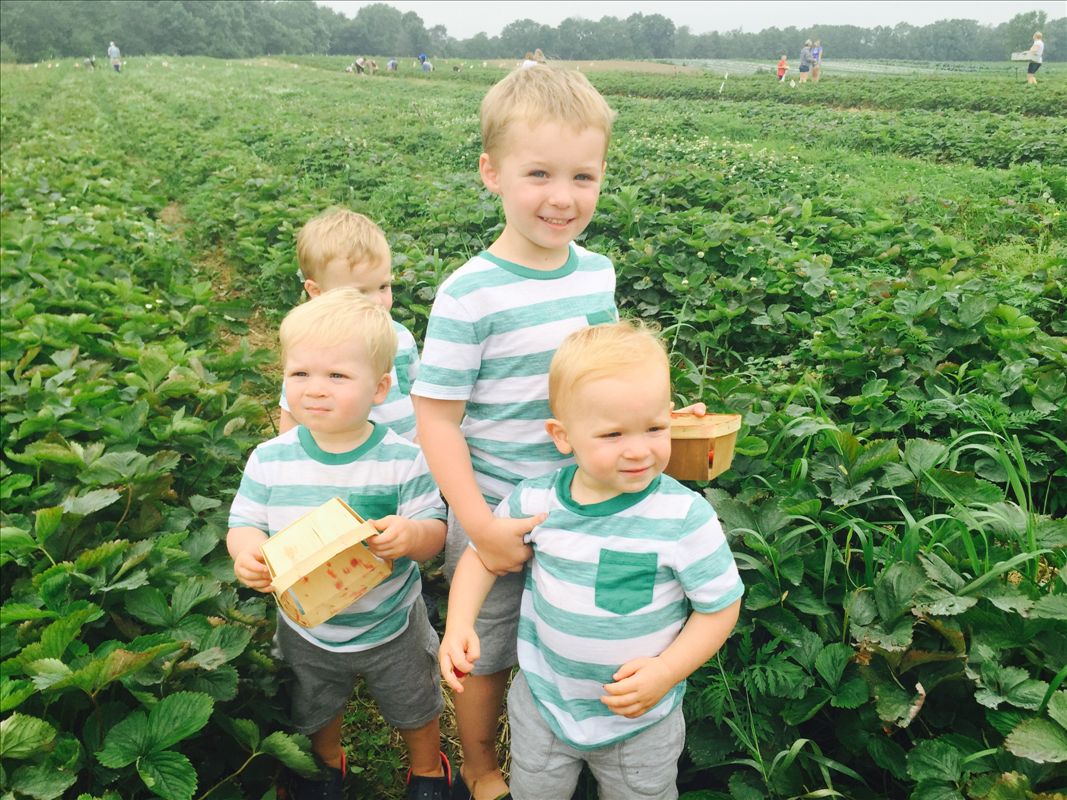 Join the Michigan Agritourism Association
Managing a business in the agritourism industry is hard work! We can help so you can focus on what you do best. If you are an agritourism destination in Michigan, we'd love to have you join us!


Benefits include:


Marketing and promotion that increases traffic to your business:
A listing in Discover Michigan Farm Fun, distributed statewide to: 14 Michigan Welcome Centers that attract 10 million visitors annually, 450 Farm Bureau Insurance offices, 300+ agritourism destinations, 30+ regional tourist office, many local libraries, sponsor and advertiser offices and special events across the state
Your own page on our mobile website, www.michiganfarmfun.com, which reaches up to 7,600 visitors per month, including maps to your location
Social media posts featuring your news and events
85% of farmers in the directory say that it helps customers find their. business!
Professional Support:
A "real voice" to talk to about issues--and assurance that if we don't have the answer, we'll help find it

Problem solving for your business with support from experts on zoning, marketing, liability and more
Learning Opportunities
Educational sessions that are beneficial to your business from leaders in the field, including workshops at the Great Lakes Fruit, Vegetable and Farm Market EXPO in Grand Rapids
Advocacy
Advocacy for your business and the industry at the local, state and national level
Connections
Networking opportunities to share ideas, swap success stories and discuss challenges with fellow agritourism operators
Invitation to the special members-only agritourism bus tour each year
Invitations to member Zoom discussions throughout the year
Member Testimonials
"I attended my first meeting and I'm glad I did! It was impressed with the leadership of the organization, particularly the topics that were being discussed that are very important to agricultural business owners. I looked around and there were a wide variety of farm enterprises there. It is a very welcoming environment. I had a member tell me to call her if I needed a resource on how to start a baking business. I did and the information has been very helpful in guiding us through the challenges! I think it's important to learn from each other and I feel this organization will help us all do this together and promote Michigan agriculture." --Julie Frost, The Frosty Apple
**
Our relationship with Michigan Agritourism was most helpful this year. The resources available within this group provided extremely beneficial when working through some Agritourism-related zoning concerns with our local township. Their understanding of the rules and knowledge of how similar businesses are handled in other localities was irreplaceable. - John Behrens, Farmhaus Cider, Hudsonville
**
Every year, Michigan Agritourism has the most complete directory serving Michigan's agritourism industry. I cannot say enough good things about it. - Steve Lecklider, Lehman's Orchard and Winery, Niles
For more information, please contact us at 616-952-1151.
Thank you!