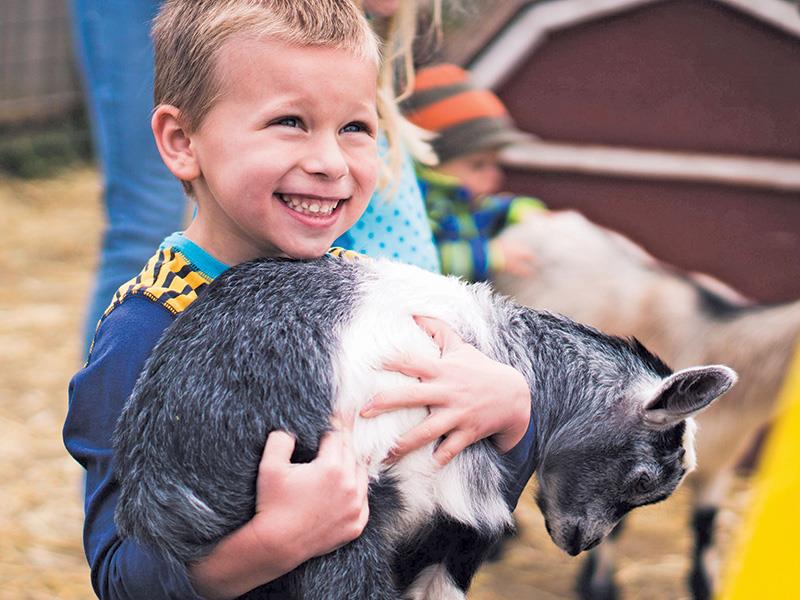 By Lorri Schreiber:
Yay! Summer vacation! 2020-2021 was a strange school year, huh?
Did you know that several Michigan farms have fun and educational things for the kiddos to do like petting farm animals, camps, classes and more?
The Critter Barn in Zeeland has lots of classes and camps for some great hands-on experiences! Little Farmers meets once per week for three weeks and teaches ages 3 to 5 about egg layers and mammals as they meet, feed and interact with the animals on the farm.
Animal Adventures is a 2 or 5-day class for ages 5 to 8 where kids can feed a hungry calf a bottle, learn to handle, walk and hold our animals. Collect eggs, milk a goat and give a goat a bubble bath.
Critter Camp offers ages 8 to 16 a 3-day class with an inside look at the entire farm operation. Campers learn basics about each farm species while feeding and caring for mammals and birds and learning to handle, lead and hold. They'll also learn about farming methods, fiber, nutrition, grooming, milking and composting.
Like the Critter Barn, Dairy Discovery in Alto offers a Dairy Day Camp for ages 6 to 9 where kids can train a calf, be part of a calf show, milk a real cow, do farm chores, learn about a vet's work, and more. Older campers can continue to the Advance Camp and Progressive Camp. Dairy Discovery also offers a 3-day camp for kids with specials needs and mini camps.
These experiences as well as many others at farms across the state teach young people life skills while working on the farm and meeting new friends. Find fun educational experiences for the kiddos in your area at www.michiganfarmfun.com.
Created on Tuesday, June 22, 2021