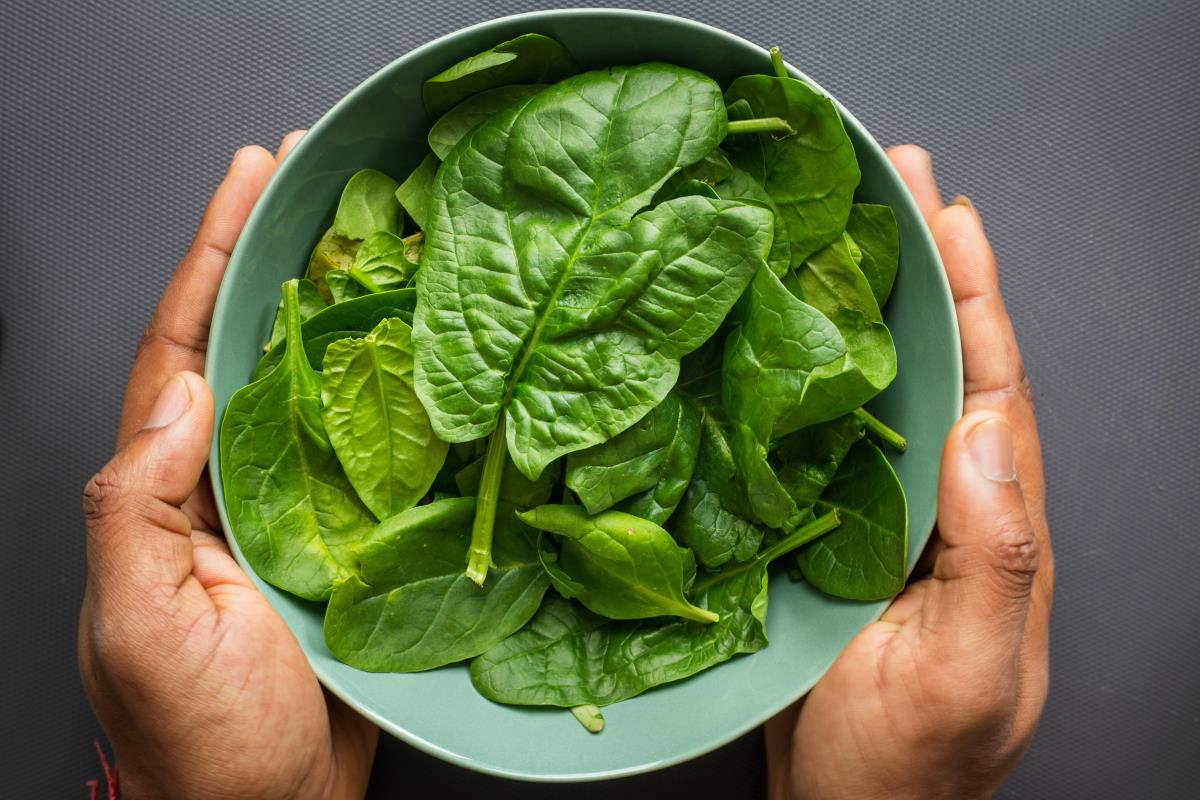 By Lorri Schreiber:
You've most likely heard the phrase "Eat your greens!" but what does this really mean? And let me start by saying that I am, by no means, a nutritionist or health expert. I grew up believing my dad that pizza was health food because it had all four food groups! Eat your greens means eating green vegetables, which are so good for you. Here, we are just talking about the leafy greens.
I try to learn ways to improve my lifestyle with new healthy habits, even if it's just baby steps or slight improvements. I learned a long time ago that it's challenging for me to make dramatic changes all at once or try a strict diet.
What I've learned through research is that leafy greens should be a part of our daily consumption, and most Americans are lacking are lacking when it comes to their leafy greens intake. They are packed full of much-needed nutrients and offer several health benefits. And, since they are typically very low in calories, you can indulge!
As far as nutrients go, leafy greens contain calcium, magnesium, iron, potassium, phosphorous, zinc, vitamins A, C, E and K. They are also full of fiber, folic acid, chlorophyll and more.
The health benefits of eating your greens every day include strong bones, bowel and intentional health, healthy intestinal flora, strengthened immune system, cancer prevention, heart health, improved circulation, blood sugar regulation, eye health and improved energy and mood. Leafy greens can also improve liver, gall bladder and kidney function; clean congestion and reduce mucus; help maintain weight loss; protect the skin, and prevent birth defects and more. Seems like that's a lot of reasons to eat your greens, huh?
The other great thing is that there are so many different leafy greens to choose from. Leafy greens include iceberg lettuce, romaine lettuce, leaf lettuce, butter lettuce, baby leaf lettuce, escarole, endive, spring mix, spinach, cabbage, kale, arugula and chard. Michigan farmers are growing an amazing variety of these locally grown, high quality greens. And, during the summer, it's so easy to stop by the farmers market to get farm-fresh greens! Find a farmers market nearby at: https://www.michiganfarmfun.com/planyourtrip.asp?ait=us&q=farmers%20market&cid=
The easiest and most obvious way to get your leafy greens is salad, though not everyone everyone loves salad. I like a good salad often, but it's certainly not my go-to everyday meal. Two of my three kids will eat salad, the third not-so-much, but I've found other ways to sneak leafy greens into their diets. Most of my pasta dishes have a half container of spinach chopped into it, and they have no clue. :) I also make pastas dishes with more veggies now and less pasta.
When I do make salad, instead of using just iceberg lettuce like I used to, I now use a mix of several different leafy greens and chop up all kinds of different veggies. To make it more convenient, I often keep a container of mixed leafy greens that I've prepared ahead of time in the fridge that can be easily grabbed at any time. And, I try to have at least a small side salad with all of our meals.
However, the internet is full of great recipes to get your leafy greens in other creative ways. Here are a few ideas:
Creative Ways to Eat Your Leafy Greens

Add to sandwiches, wraps and burgers.

Replace bread and tortilla with collard greens or romaine for healthier sandwiches, wraps and burgers.

Add into smoothies and juices.
Make soups or add as an extra ingredient in soups.
Chop up small and include into burger meat.
Add into pasta sauces and pestos.
Add on top of pizza.
Make dips or add as an extra ingredient in dips.
Bake kale into crispy chips to snack on.
Created on Tuesday, June 22, 2021