Thursday, September 15, 2022
6:30 PM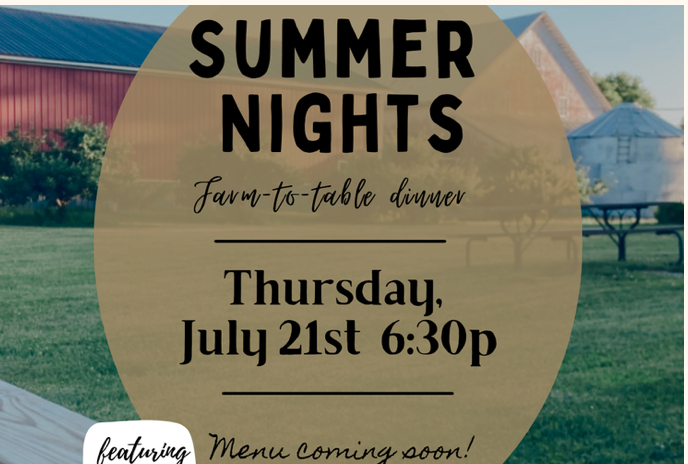 Come tour the orchards of Kreps Apple Barn & Cider Mill and enjoy a relaxing night nestled amongst the trees and allow the talents of these chefs to wow your tastebuds.
Each ticket will include a meal curated by Public House. We feel this is the perfect opportunity to provide space for community and fellowship, so seating will be large tables amongst friends, both new and old. This means that there will be no private seating, however, we will do our best to seat based on the request of table partners. While enjoying your meal we will also offer a cash bar featuring spirits from Michigan.
Worried you won't get enough to eat? We can assure you that won't be the case. We have worked closely with the Chefs to select menu items that have something unique and also chosen a variety of items that allow for you to taste signature dishes.
12500 Minx Rd.,
La Salle, MI 48145