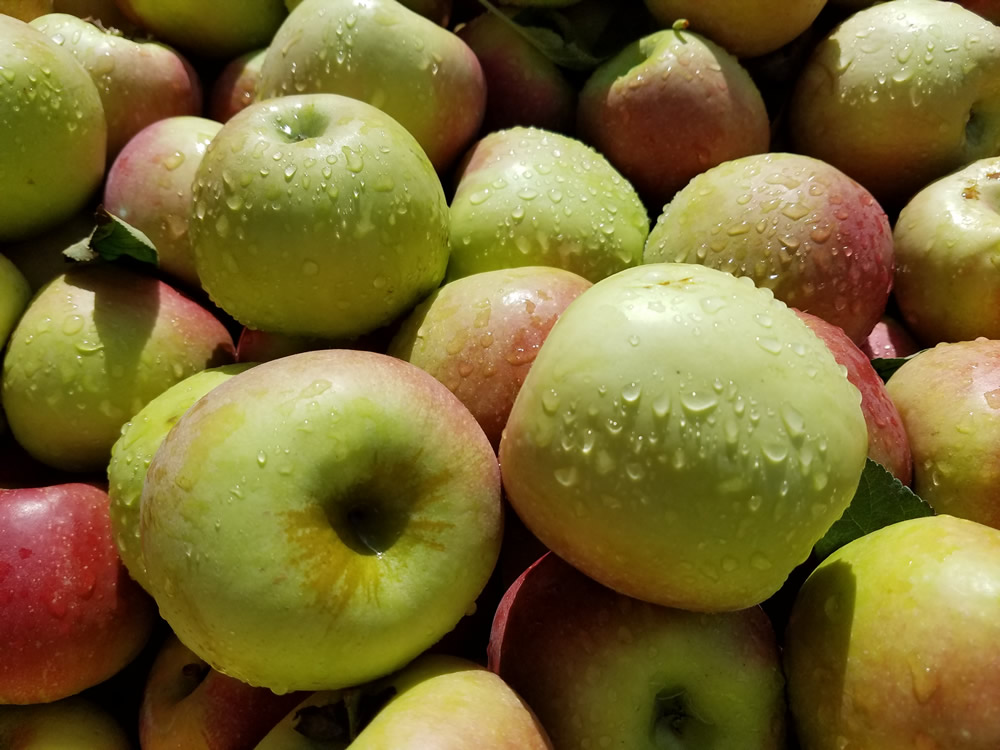 Good for You
An apple a day keeps the doctor away! One medium-sized apple provides 17% of
your fiber, plus B vitamins and vitamin C. Low in calories and rich in antioxidants, apples are a treat you can really sink your teeth into!
Make Them Last
Wash under cool water before using
Refrigerate apples in a plastic bag with holes, or store in a cool place
Properly stored apples will store for at least a month, and sometimes more
Later varieties will store for many months – Fuji and Braeburn can be stored until spring
Pick Some for Later
Fresh apples store well in the refrigerator, but they can also be dried, canned or frozen for use in recipes throughout the year.
Additional Canning and Freezing Instructions
This information is provided in partnership with Michigan Fresh, a project of Michigan State University Extension.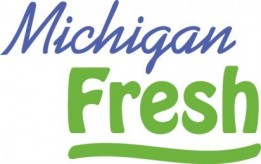 Microwave-Baked Apples
SERVES 4
Ingredients
4 large baking apples
1/2 c brown sugar
1 t cinnamon
Wax paper to cover
Preparation
Wash apples and remove core.
Cut a thin slice off the bottom of each apple to form a flat surface.
Place apples in a microwave-safe baking dish.
In a small dish, mix brown sugar and cinnamon.
Spoon mixture into center of apples.
Cover apples with wax paper and microwave on high power 6 to 10 minutes or until apples are soft.