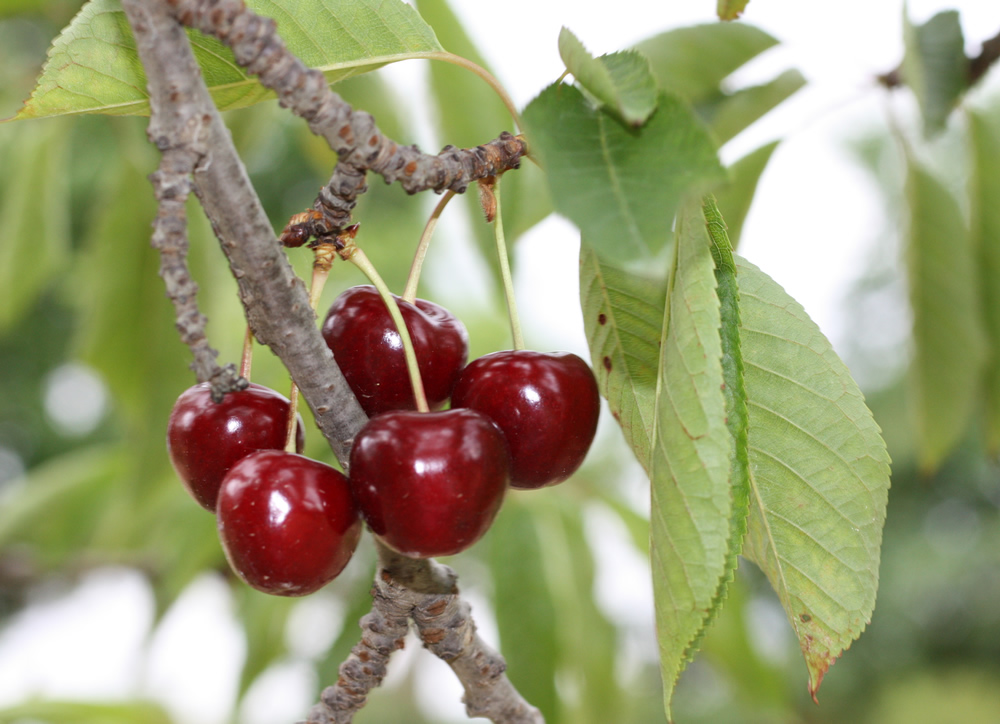 Good For You
Cherries are nutrition powerhouses! A good source of vitamin C, fiber, and potassium. Tart cherries are also high in vitamin A and anthocyanins.
Make Them Last
Select fruits that are not bruised or damaged
Refrigerate cherries as soon as possible – bring a cooler if you pick your own
Wash with cool water before using
Pick Some for Later
Both sweet and tart cherries can be frozen, dried or canned. For a cooling snack, place washed, pitted sweet cherries in a single layer on a cookie sheet in your freezer. Once solid, place in freezer containers and enjoy a handful for a refreshing treat.
Additional Canning and Freezing Instructions
This information is provided in partnership with Michigan Fresh, a project of Michigan State University Extension.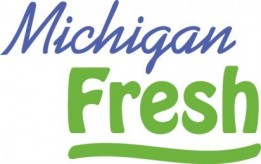 Cherry Freezer Jam
A Michigan favorite. Also great served over ice cream. MAKES 8 HALF PINTS
Ingredients
3 c pitted, ground cherries
1 box (1 3/4 ounces) powdered pectin and 1 cup of water, or 1 pouch (3.175 ounces) liquid pectin
5 c sugar
Preparation
Mix cherries and pectin. Let stand about 20 to 30 minutes, stirring every 5 minutes. (If powdered pectin is used, combine it with water and boil 1 minute, stirring constantly.) Add sugar, stirring until sugar is well blended and completely dissolved. Pour jam into freezer containers, leaving 1/2-inch headspace. Let stand at room temperature for 24 hours to set. Label, date and
freeze or store in the refrigerator for up to four weeks.