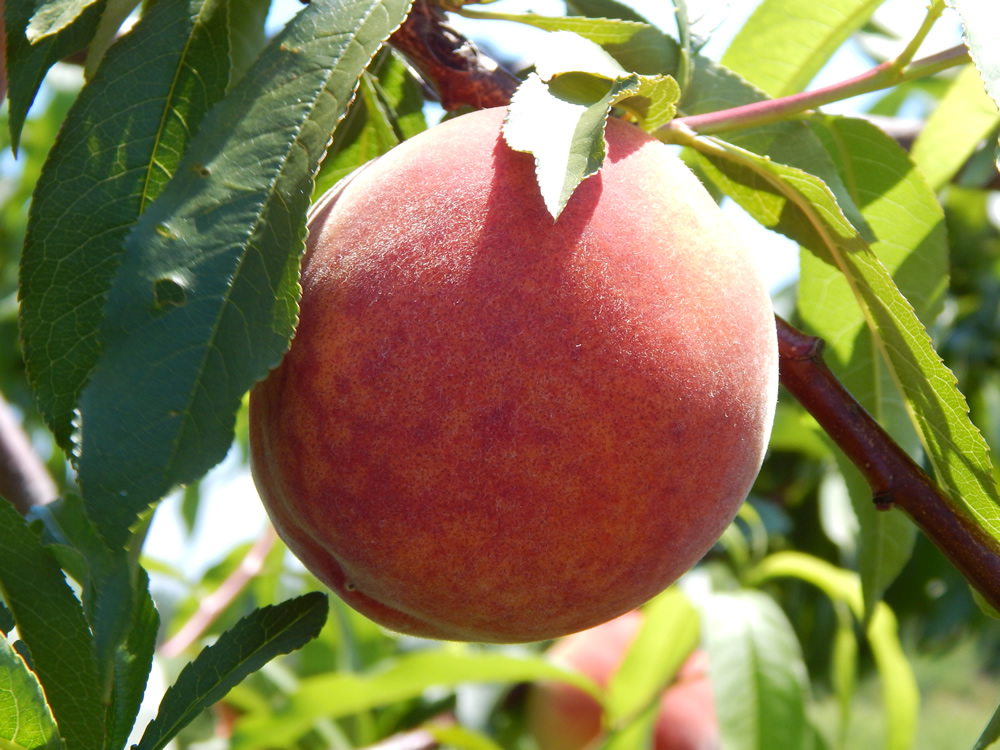 Good for You
Fresh, juicy peaches are delicious and nutritious! They are a good source of
calcium, potassium, beta-carotene, and vitamins C, K, and A.
Make Them Last
Select fruits that are not bruised or damaged and always handle with care
Ripen peaches by placing stem side down at room temperature
Store in the refrigerator to slow ripening
Gently rinse in cool water before using
Pick Some for Later
Peaches perish quickly, so freezing, canning or drying are essential for longer-term storage. To quickly freeze peaches, simply peel and slice, then place in a single layer on a cookie sheet in your freezer. Once frozen, seal slices in an airtight container or bag.
Additional Canning and Freezing Instructions
This information is provided in partnership with Michigan Fresh, a project of Michigan State University Extension.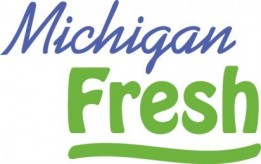 Peach Crisp
SERVES 6
Ingredients
4 peaches (4 cups sliced)
2 T margarine
3/4 c quick-cooking oats
1/2 c sugar
1/4 c flour
2 t cinnamon
1 t lemon juice
Preparation
Preheat the oven to 375 °F.
Spread the peach slices on the bottom of a baking pan.
In a saucepan, melt the margarine.
In a small bowl, mix everything but the peaches. Stir until the mix is well blended.
Sprinkle the oat mix on top of the peaches.
Bake for 20 minutes.