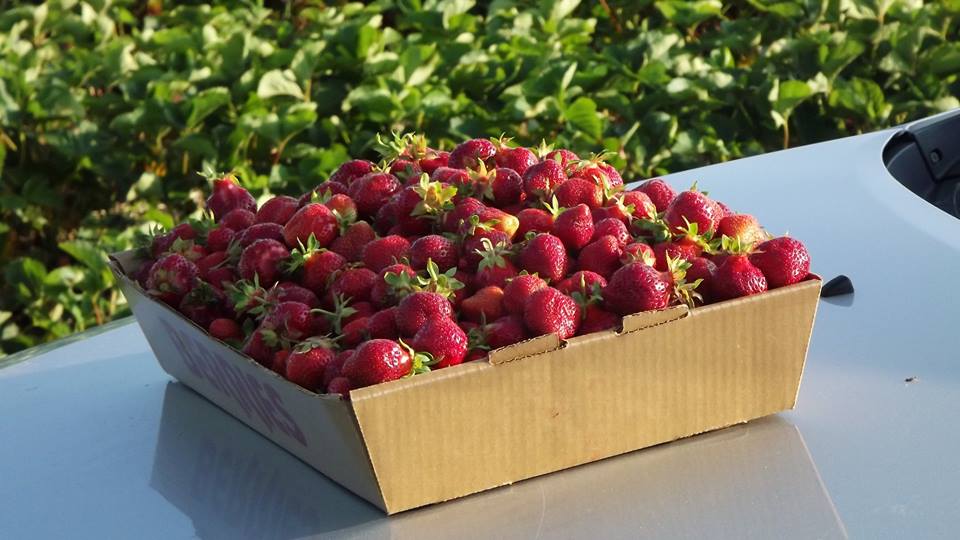 Good For You
One cup of strawberries pack a punch! You get your full amount of Vitamin C for the day and 12 percent of your fiber. With only 46 calories and no fat, these are a sweet treat you can feel good about!
Make Them Last
Avoid picking fruits that are bruised, damaged or moldy
Use soft berries immediately
Refrigerate berries in a box with holes and cover with plastic wrap, or put in a plastic bag with holes
Pick Some for Later
Enjoy your harvest fresh, or preserve it by canning, freezing or drying. To quickly freeze strawberries, simply rinse and remove the stems, then place in a single layer on a cookie sheet in your freezer. Once frozen, seal berries in airtight container or bag.
Additional Canning and Freezing Instructions
This information is provided in partnership with Michigan Fresh, a project of Michigan State University Extension.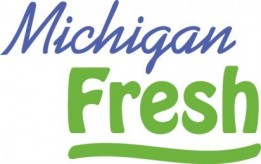 Spinach Strawberry Salad
Fresh strawberries top this spinach salad while frozen strawberries enhance the dressing. SERVES 4-6
Ingredients
Dressing:
8 oz frozen strawberries, sliced
3 T red wine vinegar
2 T olive oil
Salad:
1/3 c sliced almonds, toasted
6 (4 oz. each) chicken breasts, grilled
2 c baby spinach, washed
2 c fresh strawberries, sliced
1/2 c red onion, sliced
Preparation
Combine all dressing ingredients in blender; set aside.
Toast almonds; cool.
Grill chicken breasts; cool.
Toss spinach, strawberries and onions in bowl.
Slice chicken and place on top of salad.
Sprinkle with almonds.
Serve with dressing. Add bread to make it a complete meal. Delicious as an entrée salad or a side.
Recipe by Jill Yarbrough, Dining Services Test Kitchen Manager, courtesy of MSU's Health4U Program. Learn more about this and other recipes.