A country market offering our own home grown veggies, Andy's Gourmet Sweet Corn, Michigan grown fruit and fresh baked goods from our Bakery. Experience the Fall fun of a wagon ride to our U-Pick pumpkin patch, pumpkin slingshot, Corn Maze, goat mountain and much more.
What you can do here
Bakery, Children's Play Area, Corn Maze, Farm Market, Gift Shop, Petting Farm, Picnic Area, School Tours, U-Pick, Wagon Rides, We-Pick
Directions
From Lansing, go north on US-127 to Price Rd. Exit, go west to Business 127, go north 3 miles. From Mount Pleasant go south on US-127 to St. Johns Exit, go south 5 miles on Business 127.
What to look for here
Apple Cider, Apples, Bedding Plants, Beer, Blueberries, Cabbage, Carrots, Cherries, Christmas Trees, Corn, Cucumbers, Eggplant, Gift Items, Gourds And Decoratives, Grapes, Green Beans, Hard Cider, Herbs, Honey, Jams & Jellies, Kale, Maple Syrup, Melons, Organic Offerings, Peaches, Pears, Peas, Peppers, Plums, Potatoes, Pumpkins, Raspberries, Rhubarb, Salad Greens, Squash, Strawberries, Tomatoes, Trees & Shrubs, Wine
Tour bus parking available: yes.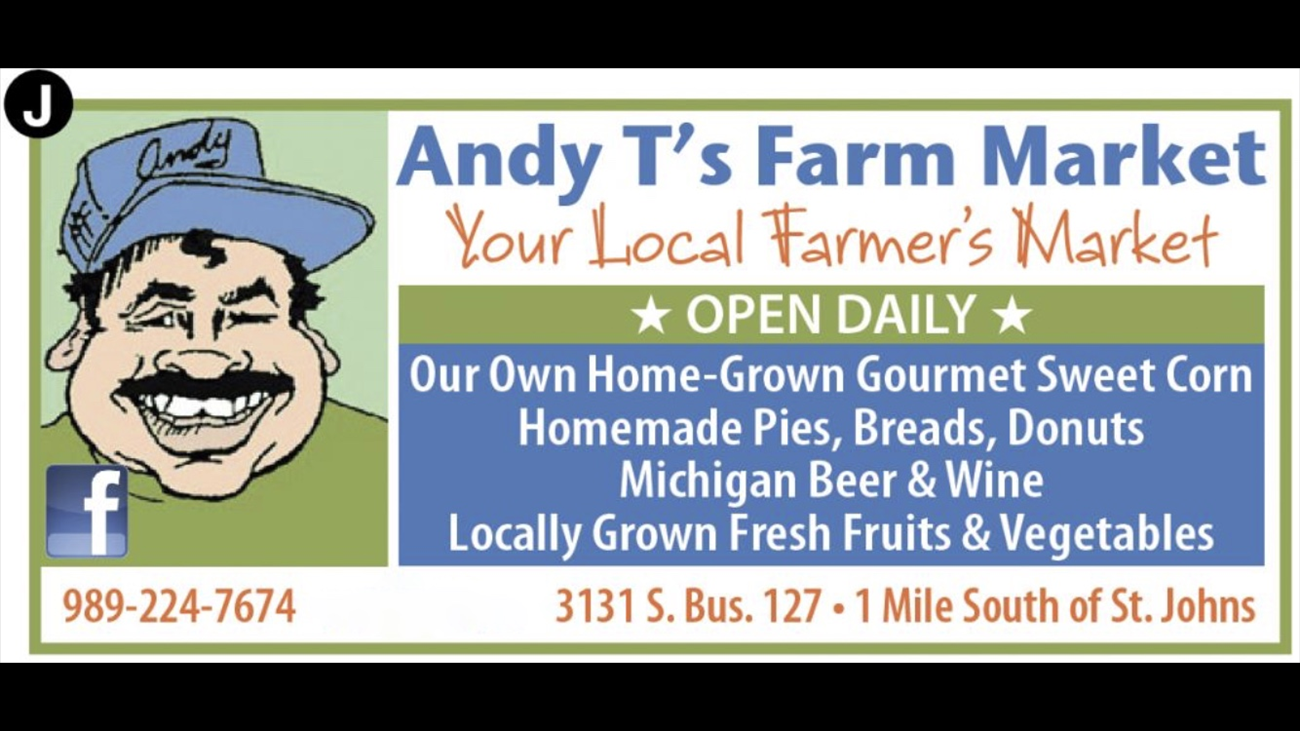 Hours: Apr-Oct: 9am-7pm, daily; Nov- Dec: 9am-7pm, daily
3131 S. US Business 127
St. Johns, MI 48879

Included In: