Barden's opens in early May with bedding plants and hanging baskets. We feature our own vegetables and fruits, as well as other locally grown fruits and vegetables from neighboring farms. Come taste the goodness of homegrown!
What you can do here
Bakery, Farm Market
Directions
Just west of Exit 20 off I-196.
What to look for here
Apple Cider, Apples, Apricots, Bedding Plants, Beer, Beets, Blackberries, Blueberries, Broccoli, Brussels Sprouts, Cabbage, Carrots, Cauliflower, Celery, Cherries, Corn, Cucumbers, Dairy, Eggplant, Eggs, Fresh Cut Flowers, Gift Items, Gourds And Decoratives, Grapes, Green Beans, Hard Cider, Herbs, Honey, Ice Cream, Jams & Jellies, Kale, Maple Syrup, Melons, Mushrooms, Peaches, Pears, Peas, Peppers, Plums, Potatoes, Pumpkins, Raspberries, Rhubarb, Salad Greens, Squash, Strawberries, Tomatoes, Wine
Tour bus parking available: yes.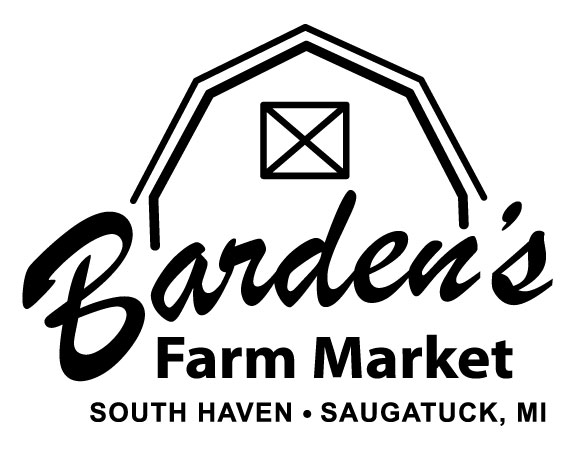 1101 Phoenix St.
South Haven, MI 49090
Hours: Hours vary by season, please visit website.