Opening the first of June, Barden's offers their own homegrown sweet corn, tomatoes, beans, peppers, cut flowers, pickles , cucumbers and summer squash. Fruit from neighboring farms and a supply of jams, and locally produced honey and syrups.
What you can do here
Farm Market
Directions
Just west of Exit 41 off I-196.
What to look for here
Apples, Apricots, Asparagus, Beets, Blackberries, Blueberries, Corn, Cucumbers, Eggplant, Fresh Cut Flowers, Grapes, Green Beans, Herbs, Honey, Jams & Jellies, Maple Syrup, Melons, Peaches, Pears, Peppers, Plums, Potatoes, Raspberries, Squash, Strawberries, Tomatoes
Tour bus parking available: yes.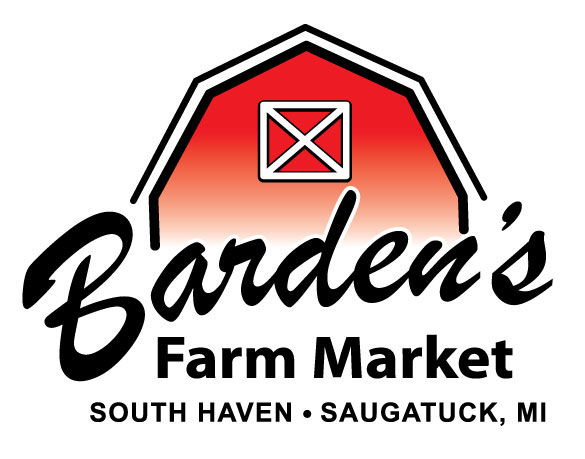 Hours: June-Labor Day:10am-6pm, daily
6397 Blue Star Hwy.
Saugatuck, MI 49453

Included In: