All products grown or produced in Michigan offering the freshest produce, beautiful plants, delectable baked goods, wide array of prepared foods and so much more. Weekly giveaways and monthly events include gardening programs, cooking demos, music. We accept EBT.
What you can do here
Biking Trails, Educational Activities, Farmers Market, Petting Farm, Walking Trails
Directions
Corner of E. Third and Water St. (one block east of Main St.), in Downtown Rochester.
What to look for here
Apple Cider, Apples, Apricots, Asparagus, Bedding Plants, Beef, Beets, Blackberries, Blueberries, Broccoli, Brussels Sprouts, Cabbage, Carrots, Cauliflower, Celery, Cherries, Chicken, Corn, Cucumbers, Dairy, Eggplant, Eggs, Fish, Fresh Cut Flowers, Gourds And Decoratives, Grapes, Green Beans, Herbs, Honey, Jams & Jellies, Maple Syrup, Melons, Mushrooms, Organic Offerings, Parsnips, Peaches, Pears, Peas, Peppers, Plums, Pork, Potatoes, Pumpkins, Radishes, Raspberries, Rhubarb, Salad Greens, Spinach, Squash, Strawberries, Tomatoes, Trees & Shrubs, Turnips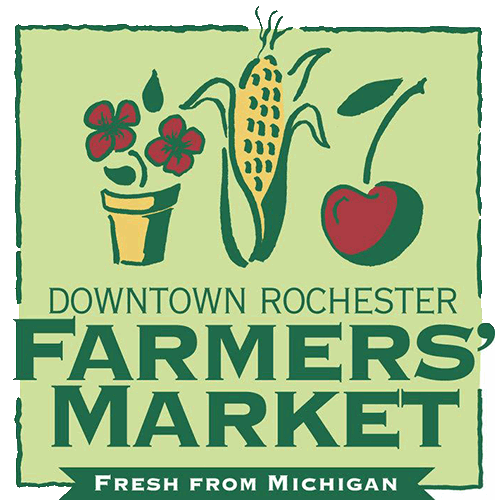 Hours: May-Oct: Sat, 8am-1pm
Corner of E. Third and Water St.
Rochester, MI 48307

Included In: