One of the most popular destinations for residents and others from the surrounding area. A great opportunity to buy local, freshly grown produce directly from farmers. Featuring Michigan strawberries, beans, tomatoes, peaches, and Blueberries in June and apples, winter squash, and pumpkins in the fall. Fresh bouquets of flowers all season and many specialty items. Come and check us out!
What you can do here
Farmers Market
Directions
Corner of Marsh Rd. and Central Park Dr., north of Meridian Mall.
What to look for here
Apples, Blueberries, Fresh Cut Flowers, Green Beans, Peaches, Pumpkins, Squash, Strawberries, Tomatoes
Tour bus parking available: yes.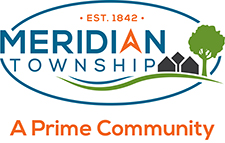 5151 Marsh Rd
Okemos, MI 48864
Hours: May-June: Sat, 8am-2pm; July-Oct: Wed, 3-7pm, Sat, 8am-2pm; Dec-April 1st and 3rd Sat, 10am-2pm