Visit The Henry Ford's annual fall harvest celebration spotlighting local farmers and producers. The Henry Ford provides unique educational experiences based on authentic artifacts and stories from America's traditions of ingenuity and innovation. The soul of 19th-century America comes alive, with wagons, livestock, and fields of ripening vegetables in scenes right from the nation's agricultural revolution.
What you can do here
Children's Play Area, Demonstrations, Dining, Educational Activities, Farmers Market, Farm-To-Table Dining, Festivals, Gift Shop, Museum, Picnic Area, School Tours, Tours, Weddings
Directions
From I-94, exit northbound Oakwood Blvd; go 2 miles. From I-75, exit northbound Southfield Freeway (M-39), go 8 miles, exit right to northbound Oakwood Blvd; go 2 miles. From I-96, exit Southfield (M-39) south, drive 6 miles, exit northbound on Oakwood Blvd., Exit 4, drive 3 miles. Enter off Oakwood Blvd. or Village Rd.
What to look for here
Baked Goods, Beef, Cheese, Elderberries, Herbs, Honey, Jams & Jellies, Lamb, Maple Syrup, Pumpkins, Squash, Yarn & Fiber
Tour bus parking available: yes.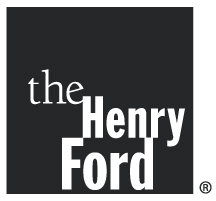 20900 Oakwood Blvd.
Dearborn, MI 48124
Hours: 2020 Farmers Market Dates: Sept. 26 and Oct. 3 only from 9:30am-3pm. Greenfield Village open: April 15-Oct. 31: 9:30 am-5 pm, daily; Nov: Fri-Sun, 9:30 am-5 pm; Henry Ford Museum open: 9:30 am-5 pm, daily