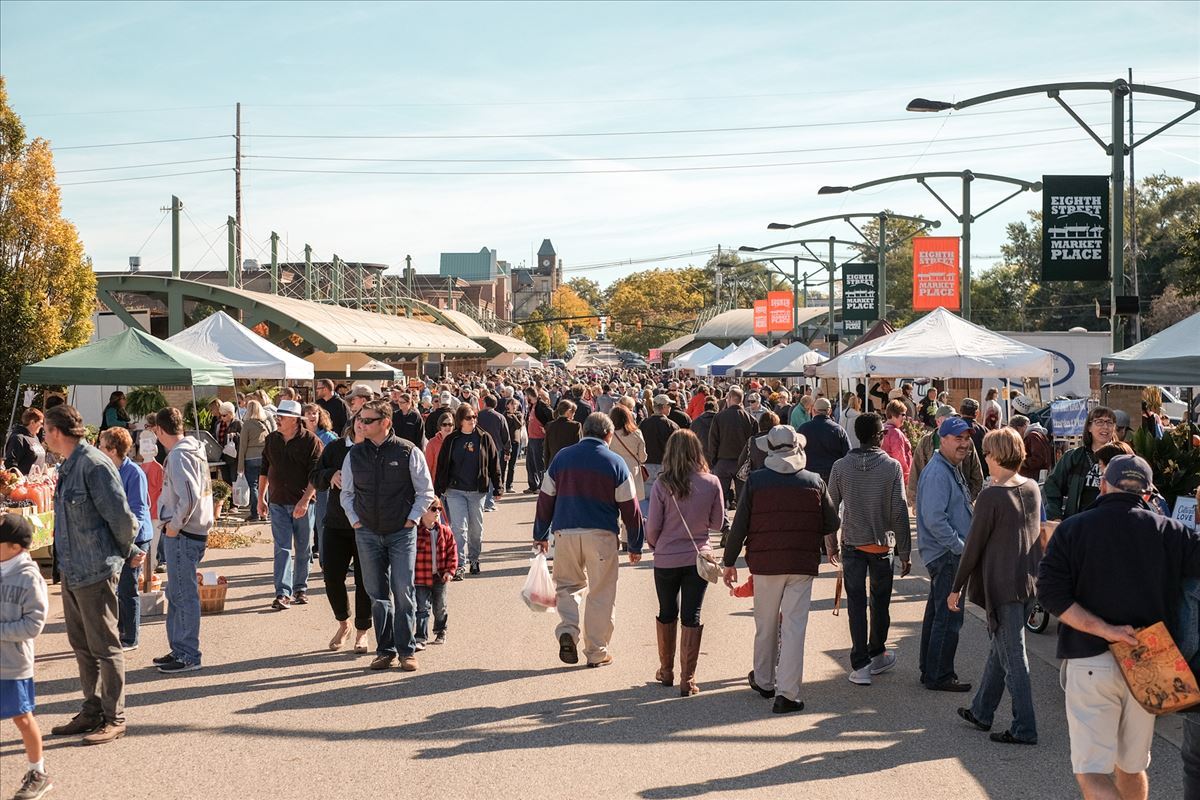 The Holland Farmers Market is home to over 75 vendors offering freshly-picked produce, bouquets of flowers and plants for home and garden. Delicious baked goods and farm fresh cheese, eggs, and meats are also available, along with sweet treats, spices, honey, maple syrup, jams and more! The Market is also home to street performers, cooking demonstrations and children's activities each week.
What you can do here
Farmers Market
Directions
Located at the Eighth Street Market Place in Downtown Holland. Please visit the website for directions.
What to look for here
Apple Cider, Apples, Apricots, Asparagus, Baked Goods, Beans, Bedding Plants, Beef, Beets, Bison, Blackberries, Blueberries, Broccoli, Brussels Sprouts, Cabbage, Carrots, Cauliflower, Celery, Cheese, Cherries, Chestnuts, Chicken, Christmas Trees, Christmas Wreaths, Corn, Cucumbers, Dairy, Eggplant, Eggs, Fish, Fresh Cut Flowers, Gift Items, Gourds And Decoratives, Grapes (table), Green Beans, Herbs, Honey, Jams & Jellies, Kale, Maple Syrup, Melons, Mushrooms, Organic Offerings, Parsnips, Peaches, Pears, Peas, Peppers, Plums, Pork, Potatoes, Pumpkins, Radishes, Raspberries, Rhubarb, Rutabaga, Salad Greens, Spinach, Squash, Strawberries, Sweet Corn, Tomatoes, Trees & Shrubs, Turkey, Turnips, Yarn & Fiber
150 West 8th St.
Holland, MI 49423
Hours: Mid-May-Mid-Dec: Wed and Sat, 8am-3pm; Night Market: June-Aug, Mon, 5pm-8pm: Winter Market: Jan-April: 1st and 3rd Saturdays, 9am-noon