Enjoy life on the farm with monthly events held the 3rd weekend of each month – a new experience each month. Open 7 days a week during cherry and apple seasons, offering the ultimate Northern Michigan Farm experience! Wagon farm tours, fresh produce, outdoor play, u-pick pumpkins, shopping of local gifts and decor, Michigan food products, and antique and redesigned furniture!
What you can do here
Children's Play Area, Farm Market, Gift Shop, Picnic Area, School Tours, Tours, U-Pick, Wagon Rides, We-Pick
Directions
5 miles north on Elk Lake Rd from M-72.
What to look for here
Apple Cider, Apples, Asparagus, Baked Goods, Blueberries, Cherries, Cucumbers, Eggs, Gift Items, Gourds And Decoratives, Green Beans, Honey, Jams & Jellies, Maple Syrup, Peaches, Peppers, Pumpkins, Squash, Strawberries, Sweet Corn, U-Pick Apples, U-Pick Cherries, U-Pick Pumpkins
Tour bus parking available: yes.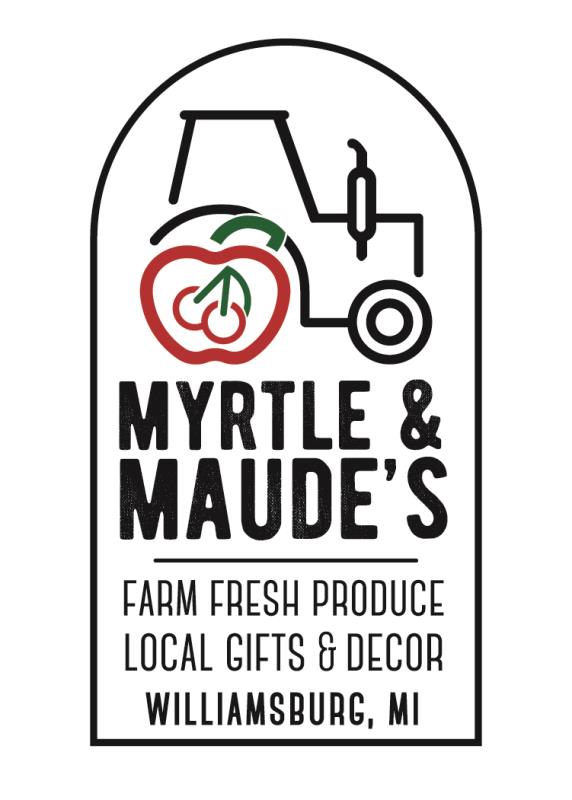 Hours: 2023 Season: April 13-16, May 18-21, June 15-18, July 1-30, Aug 17-20, Sept 14-Oct 29, Nov 16-19. Visit website for hours during these dates.
10937 Elk Lake Rd.
Williamsburg, MI 49690
Included In: