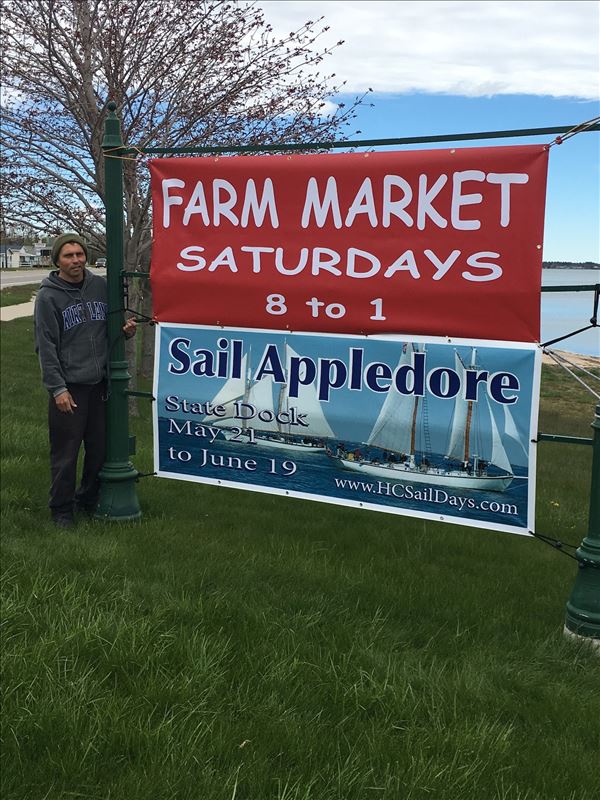 Get it Fresh Saturdays in Tawas City (in our new pavilion with the red roof). This market runs rain or shine from mid-May through October. Great vendors offer heirloom veggies, organically grown greens, meats, berries, honey, maple syrup, prepared foods, pastries, eggs, herbs, bouquets, plants and much more. Shake the hand that feeds you!
What you can do here
Biking Trails, Children's Play Area, Farmers Market, Fishing, Picnic Area
Directions
Located in Gateway Park, US-23 at the Tawas River on the shore of Lake Huron
What to look for here
Beef, Blackberries, Blueberries, Cabbage, Carrots, Cauliflower, Corn, Dairy, Eggplant, Eggs, Fresh Cut Flowers, Gourds And Decoratives, Green Beans, Hard Cider, Herbs, Honey, Jams & Jellies, Kale, Maple Syrup, Organic Offerings, Peppers, Pork, Potatoes, Raspberries, Rhubarb, Salad Greens, Spinach, Squash, Strawberries, Tomatoes, Trees & Shrubs
Tour bus parking available: yes.
Hours: May-Oct: Sat, 8am-1pm
Included In: