Quality fresh picked and U-pick strawberries, peaches, pears, fall raspberries, vintage and new apple varieties. 3rd generation farm features a friendly staff and exceptional picking experience. Enjoy some time with the family and enjoy. Baked goods, sunflowers, honey, and maple syrup are among the items that you will find. Fall season features cider, pumpkins and a corn maze.
What you can do here
Corn Maze, Farm Market, U-Pick
Directions
1.5 miles north of M-21 on North State Rd. (M-66) in Ionia. At the corner of State Rd. and Dildine Rd. From I-96 take Exit 67, follow M-66 north 9 miles.
What to look for here
Apple Cider, Apples, Baked Goods, Honey, Maple Syrup, Peaches, Pears, Plums, Raspberries, Squash, Strawberries, U-Pick Apples, U-Pick Peaches, U-Pick Pumpkins, U-Pick Raspberries, U-Pick Strawberries, U-Pick Pears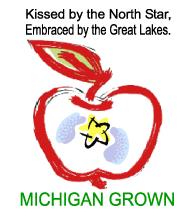 1425 N. State Rd. (M-66)
Ionia, MI 48846
Hours: Market open June-Nov, daily. Mon-Sat, 9am-6pm, Sun, 10am-6pm. U-pick days and hours vary, please call, check website or Facebook page.