Founded in 1936, Hanulcik Orchard and Farm Market is a third generation farm offering fresh-picked and pick-your-own strawberries, peaches, sunflowers, raspberries, and 32 varieties of apples, featuring both new and heirloom types. The produce and products are grown on the farm or sourced from other partner farms and small businesses in the surrounding area..from our farm market to your table!
What you can do here
Farm Market, U-Pick, We-Pick
Directions
1.5 miles north of M-21 on North State Rd. (M-66) in Ionia. At the corner of State Rd. and Dildine Rd. From I-96 take Exit 67, follow M-66 north 9 miles.
What to look for here
Apple Cider, Apples, Asparagus, Baked Goods, Blueberries, Cheese, Cherries, Corn, Dairy, Eggs, Gift Items, Honey, Jams & Jellies, Maple Syrup, Peaches, Pears, Plums, Potatoes, Pumpkins, Raspberries, Rhubarb, Salad Greens, Squash, Strawberries, Sweet Corn, Tomatoes, U-Pick Apples, U-Pick Peaches, U-Pick Pears, U-Pick Pumpkins, U-Pick Raspberries, U-Pick Strawberries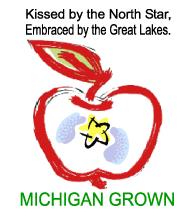 Hours: Market open June-Nov, daily. Mon-Sat, 9am-6pm, Sun, 10am-6pm. U-pick days and hours vary, please call, check website or Facebook page.
47 Dildine Rd.
Ionia, MI 48846

Included In: