Family-owned and operated blueberry farm. Fresh and frozen blueberries, seasonal fruits and vegetables, preserves, salsas, fruit butters. Bakery items made fresh daily, including famous blueberry donuts, muffins, pies, crisps, breads. Gluten-free items available. Soft-serve ice cream, frozen blueberry custard and fruit smoothies. U-Pick blueberries mid-July through mid-August. Restrooms and bus parking available.
What you can do here
Bakery, Children's Play Area, Farm Market, Picnic Area, U-Pick, We-Pick
Directions
US-31 to James St., take James St. 4 miles. Farm is on the north side of the street.
What to look for here
Apple Cider, Apples, Blueberries, Carrots, Cherries, Corn, Cucumbers, Gift Items, Gourds And Decoratives, Green Beans, Honey, Ice Cream, Jams & Jellies, Maple Syrup, Melons, Peaches, Peppers, Plums, Potatoes, Pumpkins, Raspberries, Salad Greens, Squash, Strawberries, Tomatoes, U-Pick Blueberries
Tour bus parking available: yes.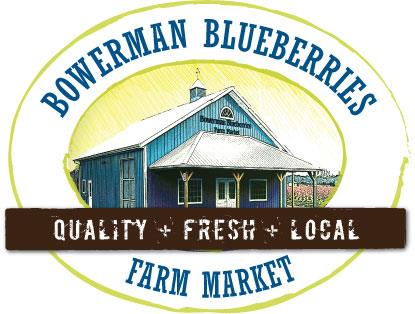 Hours: May-Dec: Hours vary by season, please visit website.
15793 James St.
Holland, MI 49424

Included In: