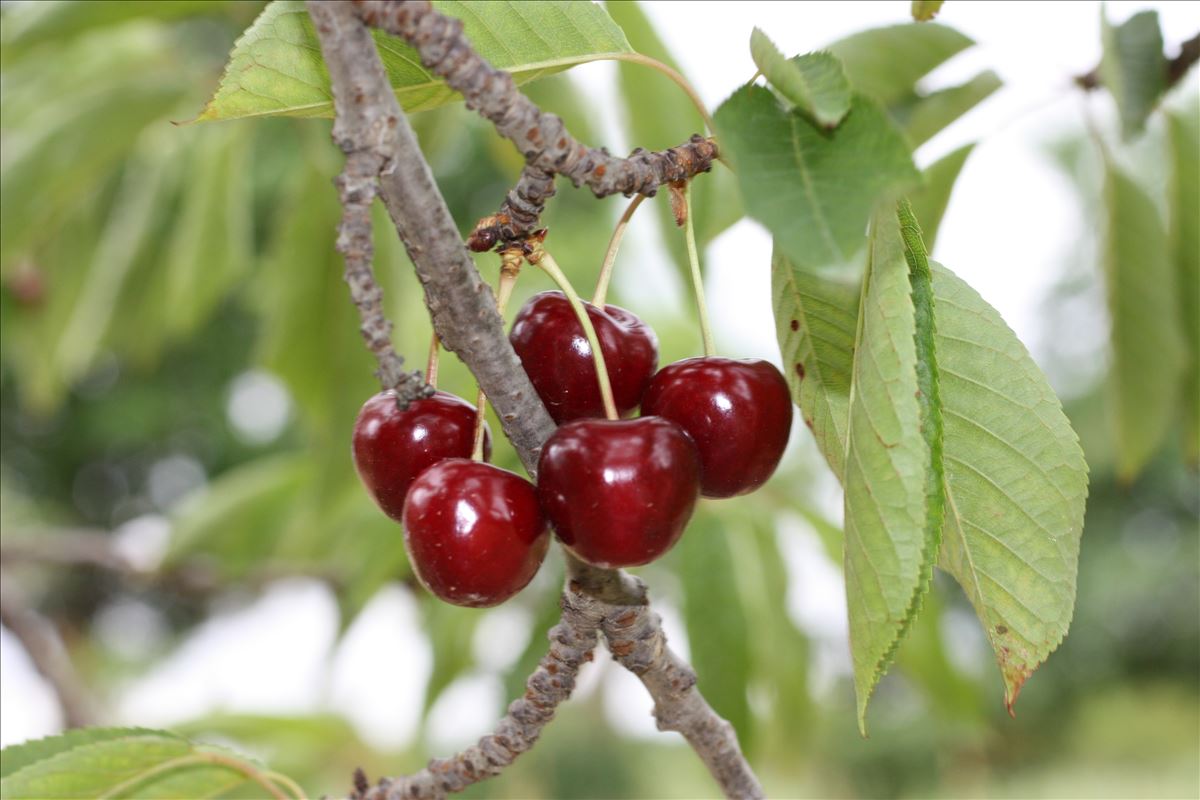 Cherries are the quintessential fruit of summer in Michigan. As one of the leading producers of both sweet ad tart cherries in the U.S., Michigan is truly a cherry-lover's dream. Cherries are not only delightful to eat, they are fun to pick! Call your local U-pick farm to see when cherries are ready in your area.
More About Cherry Nutrition U-Pick Farm Fun Tips
Watch this video to learn how to pick cherries at a U-pick farm, then visit one of the farms below.
Click an item below for more information.

A.W. Overhiser Orchards

Apple Valley Orchards

Blake's Big Apple

Blake's Orchard and Cider Mill, Blake's Hard Cider

Brookwood Fruit Farm

Cellar 1914 - Shooks Farm

Cherry Connection Edmondson Orchards

Christofferson Farms

Crane Orchards U-Pick and Corn Maze

Dutch Farm Market

Ed Dunneback & Girls Farm Market

Fruit Acres Farm Market & U-Pick

Gavin Orchards LLC

Hallstedt Homestead Cherries

Kapnick Orchards

King Orchards

King Orchards-US 31

Klenk Orchards Inc.

Lehmans Orchard U-Pick and Winery

Lemon Creek Fruit Farm & Winery

McCallum's Orchard and Cider Mill

Moelker Orchards and Farm Market

Morrison Farms

Nelson's Farm Market

Prillwitz Fruit Farms

Rennie Orchards

Robinette's Apple Haus & Winery

Royal Farms Inc.

Schultz Fruitridge Farm, Inc.

Spicer Orchards

The Blue Water Project

Twin Maple Orchards

Verellen Orchards and Cider Mill

Wasem Fruit Farm

Westview Orchards & Winery