Premier U-Pick destination in the heart of Northern Michigan, offering strawberries, raspberries, sweet cherries, tart cherries, peaches, apricots, nectarines, and apples. The market is stocked with fresh fruit, vegetables, and baked goods May-November. Fresh cider, apples, and donuts available all fall. MAEAP Verified.
What you can do here
Barns, Children's Play Area, Farm Market, Gift Shop, Picnic Area, Roadside Stand, School Tours, Tours, U-Pick, Walking Trails, We-Pick
Directions
Three miles east of US-31 on M-88.
What to look for here
Apple Cider, Apples, Apricots, Asparagus, Baked Goods, Blueberries, Cherries, Eggs, Fresh Cut Flowers, Gift Items, Gourds And Decoratives, Green Beans, Herbs, Honey, Jams & Jellies, Maple Syrup, Peaches, Pears, Peppers, Plums, Pork, Potatoes, Pumpkins, Raspberries, Rhubarb, Salad Greens, Squash, Strawberries, Sweet Corn
Tour bus parking available: yes.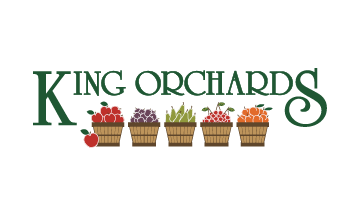 4620 N. M-88
Central Lake, MI 49622

Included In: