Easy stop right on US 31 offering fresh baked goods daily as well as a large selection of fruits and vegetables from May-November. U-pick fruit available throughout the summer. Fresh apples, apple cider, donuts, and pumpkins available all fall!
What you can do here
Barns, Children's Play Area, Farm Market, Gift Shop, Picnic Area, Roadside Stand, School Tours, Tours, U-Pick, Walking Trails, We-Pick
Directions
10 miles north of Elk Rapids on US 31 in Kewadin.
What to look for here
Apple Cider, Apples, Apricots, Asparagus, Baked Goods, Beef, Blueberries, Cherries, Cucumbers, Eggs, Fresh Cut Flowers, Gift Items, Gourds And Decoratives, Green Beans, Herbs, Honey, Jams & Jellies, Maple Syrup, Peaches, Pears, Peppers, Plums, Pork, Potatoes, Pumpkins, Raspberries, Rhubarb, Squash, Strawberries, Sweet Corn, Tomatoes, U-Pick Apples, U-Pick Cherries, U-Pick Peaches, U-Pick Raspberries, U-Pick Strawberries
Tour bus parking available: yes.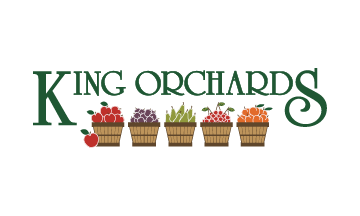 Hours: May-Nov: 7 days a week, 9am-6pm
986 US 31 S.
Kewadin, MI 49648

Included In: