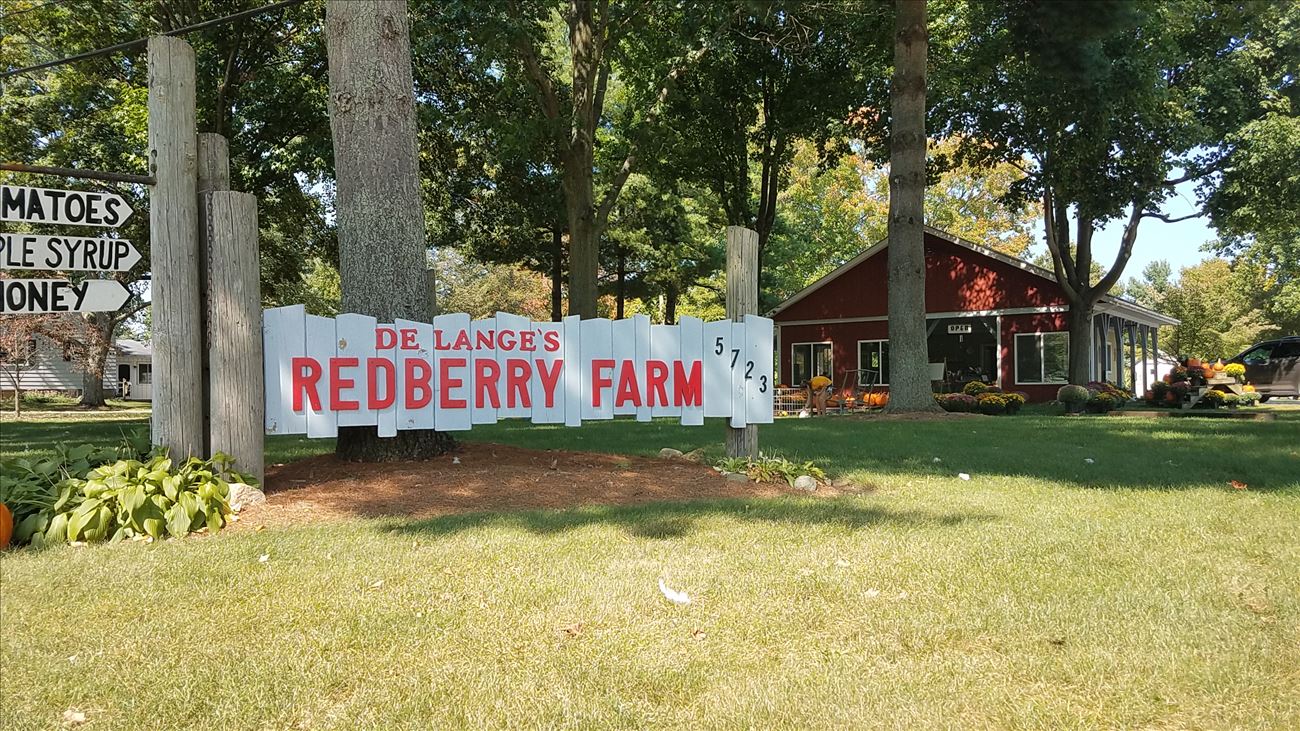 DeLanges' Redberry Farm is a family farm that raises strawberries in June and raspberries in August to October, all grown with a minimum of synthetic sprays and an emphasis on a balanced and healthy environment. Fruit is available both pick-your-own and ready picked at our farm.
What you can do here
Farm Market, U-Pick
Directions
From Hudsonville, north to Port Sheldon Rd., west 2.5 miles to farm. From Holland, north to Port Sheldon Rd., east 10 miles to farm.
What to look for here
Apples, Eggs, Grapes, Honey, Jams & Jellies, Maple Syrup, Pumpkins, Raspberries, Rhubarb, Squash, Strawberries, Tomatoes, U-Pick Strawberries, U-Pick Raspberries

5723 Port Sheldon Rd.
Hudsonville, MI 49426
Hours: June-Oct: Mon-Sat, hours vary, please call ahead or check website www.redberryfarm.info