The Frankenmuth Farmers Market is a one-of-a-kind campus featuring a Market Pavilion hosting up to 50 fresh food and artisanal vendors during Market hours, a 24-hour Incubator Kitchen for culinary entrepreneurs to prepare commercially saleable foods or artisanal baked items in our unique wood-fired brick ovens, a Farm Store offering products year-round, and a Gathering Barn for special celebrations.
What you can do here
Bakery, Children's Play Area, Classes, Educational Activities, Event Facilities, Farmers Market, Festivals, Gift Shop, Picnic Area, School Tours, Weddings, Wine Tasting
Directions
Located at the north end of Frankenmuth on M-83.
What to look for here
Apple Cider, Apples, Apricots, Asparagus, Bedding Plants, Beef, Beets, Blackberries, Blueberries, Broccoli, Brussels Sprouts, Cabbage, Carrots, Cauliflower, Celery, Cherries, Chestnuts, Chicken, Christmas Trees, Corn, Cucumbers, Currants, Eggplant, Eggs, Fish, Fresh Cut Flowers, Gift Items, Gourds And Decoratives, Grapes, Green Beans, Herbs, Honey, Jams & Jellies, Melons, Organic Offerings, Parsnips, Peaches, Pears, Peas, Peppers, Plums, Potatoes, Pumpkins, Radishes, Raspberries, Rhubarb, Salad Greens, Spinach, Squash, Strawberries, Tomatoes, Turnips, Yarn & Fiber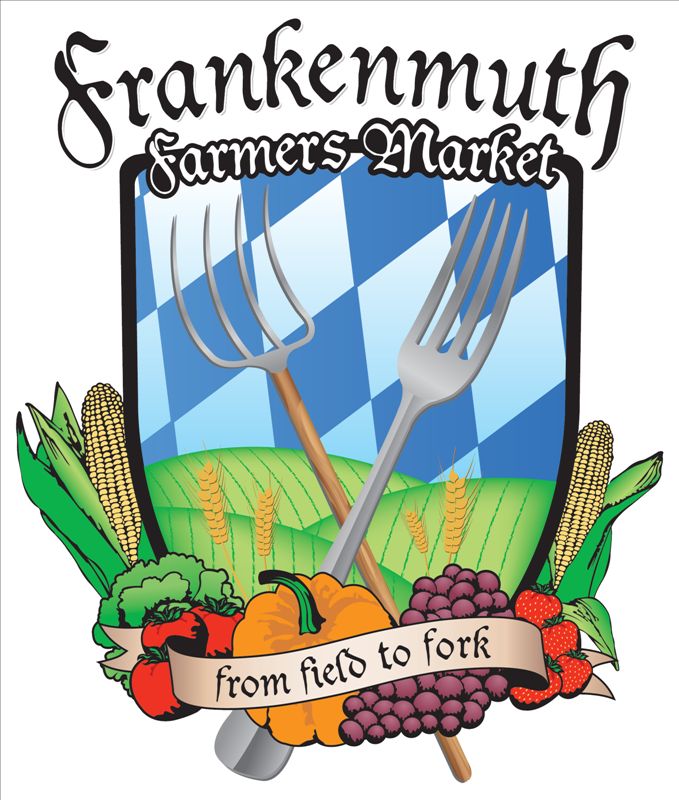 534 North Main St.
Frankenmuth, MI 48734
Hours: Saturdays: May 13-Oct 14: 8am-2pm; Wednesdays: June 1 - Oct 11: 3-6pm.