Bob's Barn Farm Market & Bakery offers fruits and vegetables in season, as well as local honey, jams, jellies, salsa, pickled veggies, soup mixes, pies, cookies, muffins, turnovers, concentrated cherry and blueberry juice. Featuring a handcrafted coffee bar and lunch counter offering panini sandwiches and fresh homemade soups. Follow us on Facebook.
What you can do here
Bakery, Farm Market
Directions
I-196 Exit 4, east 2 miles.
What to look for here
Apple Cider, Apples, Apricots, Asparagus, Blackberries, Blueberries, Cherries, Corn, Cucumbers, Dairy, Eggplant, Eggs, Gift Items, Green Beans, Honey, Jams & Jellies, Maple Syrup, Peaches, Peppers, Plums, Potatoes, Raspberries, Rhubarb, Squash, Strawberries, Tomatoes
Tour bus parking available: yes.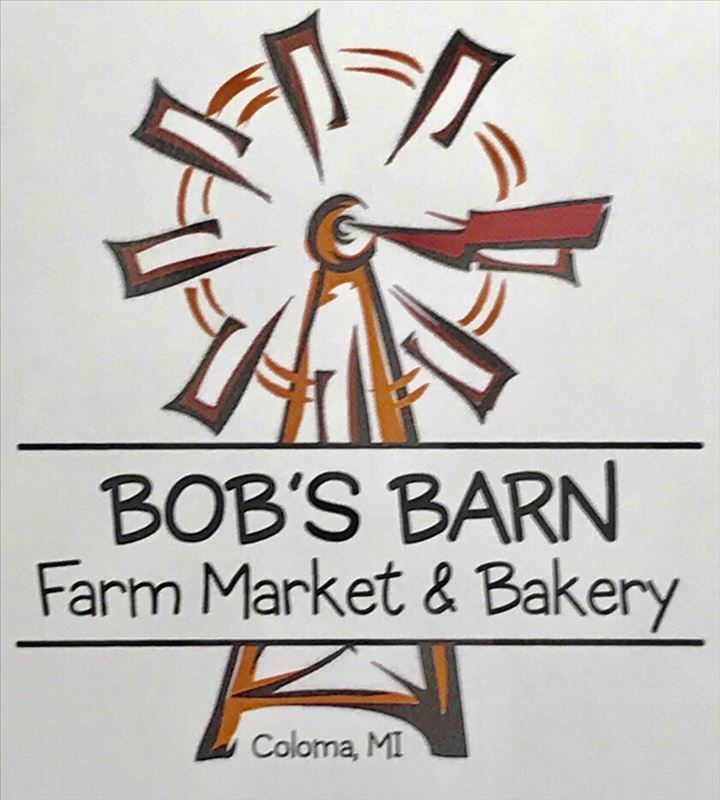 4830 Coloma Rd.
Coloma, MI 49038
Hours: April 15-Oct 31: Mon-Sat, 9am-6pm, Closed Tues; Sun. 1pm-5pm; Nov 1-Dec 15: Fri-Sat, 9am-6pm, Sun, 1pm-5pm