Bob's Barn Farm Market & Bakery offers fruits and vegetables in season, as well as jams, jellies, salsa, pickled veggies, cheesecake, soup mixes, pies, cookies, muffins, and Sherman's ice cream, concentrated cherry and blueberry juice. Featuring a handcrafted coffee bar and lunch counter offering panini sandwiches and fresh homemade soups. Follow us on Facebook.
What you can do here
Bakery, Farm Market
Directions
I-196 Exit 4, east 2 miles.
What to look for here
Apple Cider, Apples, Apricots, Asparagus, Blackberries, Blueberries, Cabbage, Cherries, Corn, Cucumbers, Dairy, Eggplant, Eggs, Gift Items, Green Beans, Honey, Ice Cream, Jams & Jellies, Maple Syrup, Melons, Peaches, Peppers, Plums, Potatoes, Pumpkins, Raspberries, Rhubarb, Squash, Strawberries, Tomatoes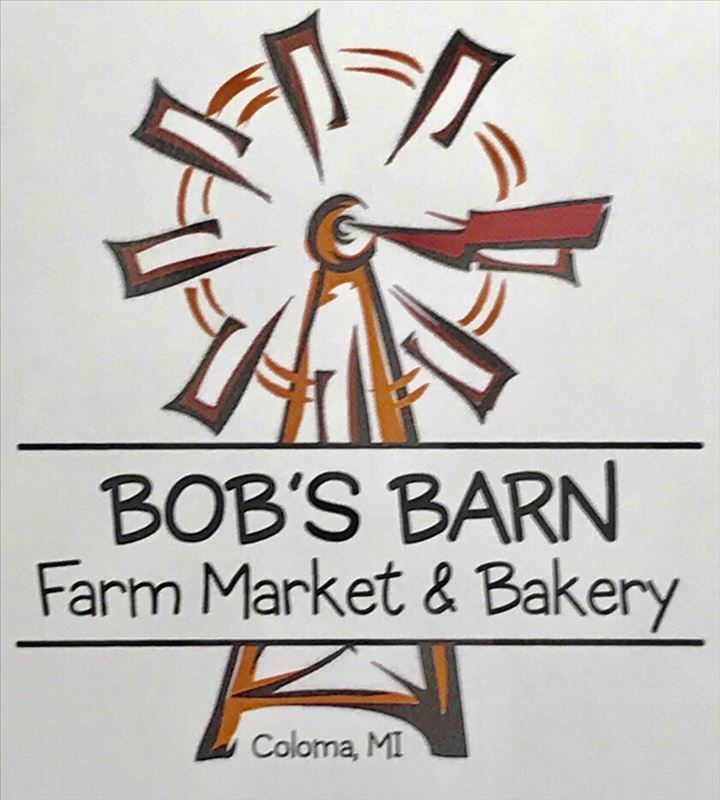 4830 Coloma Rd.
Coloma, MI 49038
Hours: Mar-Nov: Mon-Sat, 9am-5pm; Sun. 1pm-4:30pm. Later hours in summer. Call for December hours.