Rennie Orchards is one of the oldest family-owned farms in Grand Traverse County. Offering U-Pick cherries, apricots, peaches, pears, plums, apples -including the delicious Honeycrisp, pumpkins and family fun for all. Enjoy orchard hayrides, kid's hay bale maze, log cabin, teepee and cider and donuts in the fall. Visit for school field trips or for an unforgettable experience with the family.
What you can do here
Children's Play Area, Hayrides, Roadside Stand, School Tours, U-Pick, We-Pick
Directions
Located 15 minutes north of Traverse City and a few miles south of Elk Rapids off of US-31. Take US-31 to Angell Rd., cross Bates, and turn left at Munro. Watch for the Rennie Orchards sign on left.
What to look for here
Apple Cider, Apples, Apricots, Cherries, Peaches, Pears, Plums, Pumpkins, U-Pick Apples, U-Pick Apricots, U-Pick Cherries, U-Pick Peaches, U-Pick Plums, U-Pick Pumpkins, U-Pick Pears
Tour bus parking available: yes.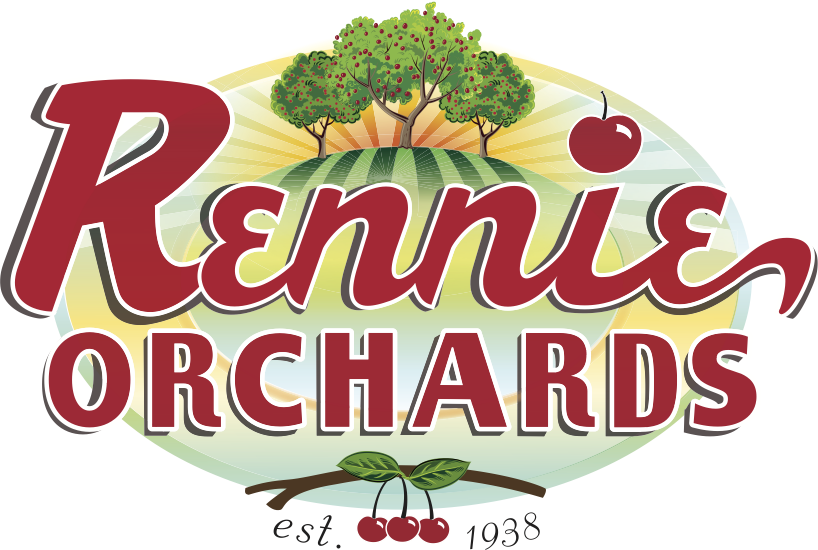 Hours: Open July 1- Oct. 31: 9am-8pm in the summer and 9am-6pm in the fall.
1221 Munro Rd.
Williamsburg, MI 49690

Included In: