One of the newest, family-friendly agritourism venues on the Old Mission Peninsula – offering u-pick sweet cherries, Montmorency tart cherries, Balaton tart cherries, blackberries, pumpkins, apples, and red currants. Enjoy fresh fruits, juices, cider, nuts, and vegetables and on fall weekends, fresh baked goods and soups. Tours of the orchards and art labyrinth with advance booking. Kids of all ages are welcome.
What you can do here
Farm-To-Table Dining, Tours, U-Pick
Directions
Located about ½ mile east of M-37 on Blue Water Road, the Project is approximately 9 miles north of Traverse City.
What to look for here
Apple Cider, Apples, Baked Goods, Blackberries, Cherries, Currants, Pumpkins, U-Pick Apples, U-Pick Pumpkins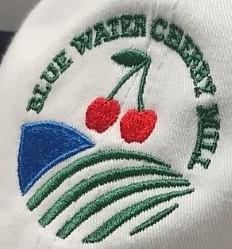 3688 Blue Water Rd.
Traverse City, MI 49686
Hours: Jul-Oct: 10am-6pm, daily